Books I Need to Read or Reread in 2016
Right now I'm consuming all things UX/UI as it becomes the trending lexicon among today's designers. I'm researching online marketing as it pertains to funnels that don't suck and aren't sleazy. I'm knee deep in rebranding as I struggle with my own metamorphosis, and anything else that helps a solopreneur stay afloat and keep focused.
Dec 18, 2015 - givegoodux.com -

27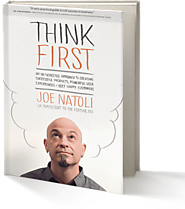 Think First contains proven principles, step-by-step methods and straightforward, jargon-free advice that applies to anything you're designing or building. You'll find: Practical & realistic scenarios. I give you real-world examples of how to create UX strategies for digital products that ensure success (along with what not to do). Foundational UX ideas.
Dec 18, 2015 - 37signals.com -

21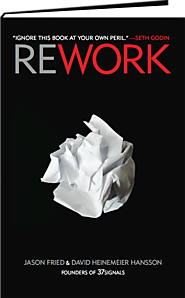 "If given a choice between investing in someone who has read REWORK or has an MBA,
I'm investing in REWORK every time. A must read for every entrepreneur."
-Mark Cuban, co-founder HDNet, owner of the Dallas Mavericks
Dec 18, 2015 - amazon.com -

21
Ask: The Counterintuitive Online Formula to Discover Exactly What Your Customers Want to Buy...Create a Mass of Raving Fans...and Take Any Business to the Next Level [Ryan Levesque] on Amazon.com. FREE shipping on qualifying offers. What Ryan Levesque has done is give you the art and the science behind figuring out EXACTLY what your prospects want...
Dec 18, 2015 - amazon.com -

25
The Surprisingly Simple Truth Behind Extraordinary Results
Dec 18, 2015 - amazon.com -

20
With the grace of Anne Morrow Lindbergh's Gift from the Sea and the wisdom of M. Scott Peck's The Road Less Traveled, Simple Abundance is a book of 366 evocative essays-one for every day of your year-written for women who wish to live by their own lights.
Jan 04, 2016 - amazon.com -

25