Rebranding Strategies and Resources
Categories: Rebranding
Rebranding Strategies and Resources
I'm on a rebranding journey. Here's a list of valuable resources to help me reach my goal, and maybe yours.
Evolution is inevitable. If your company is operating the same way today as it did when it was first launched, then you are stagnant, which means you are losing business. Change is very important.
There are many reasons why a professional services firm might consider rebranding. Most of them are firmly rooted in a need to reposition the firm in the marketplace. It could be as simple as the merger of two firms or as complex as a major shift in target clients or business strategy.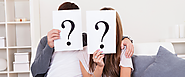 Finance Manager Margie. IT Ian. Landscaper Larry. Do you know who your business's buyer personas are?
Download 5 free blog post templates that any marketer can use to quickly create blog posts. All you need to do is fill in the blank.

Learn why rebranding is done in this first article in the Rebranding Process Essentials series from AYTM.com.